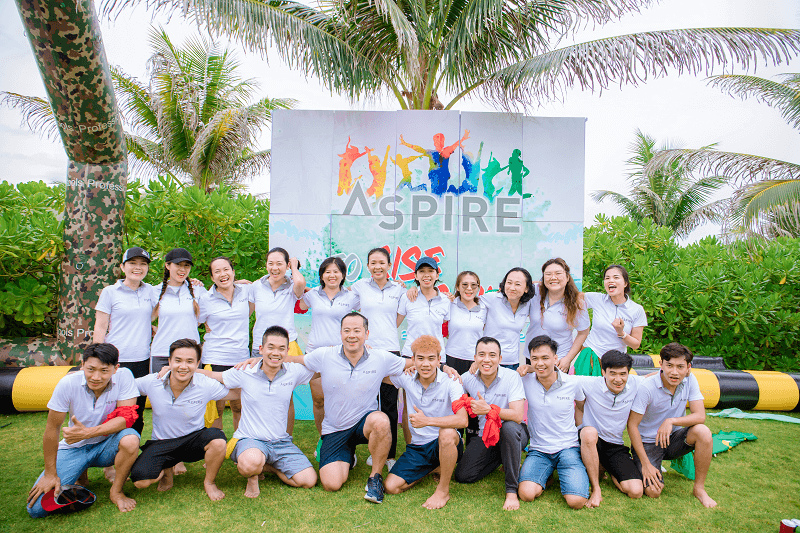 26 Nov

PUTTING THE FUN INTO COMPANY TRIP

Company culture, communication and relationships are best built when people are together, and a well-planned company trip creates an opportunity for people to forge real relationships. To celebrate Aspire fourth year anniversary, we had gathered and spent some quality time in the beautiful province of Quy Nhơn.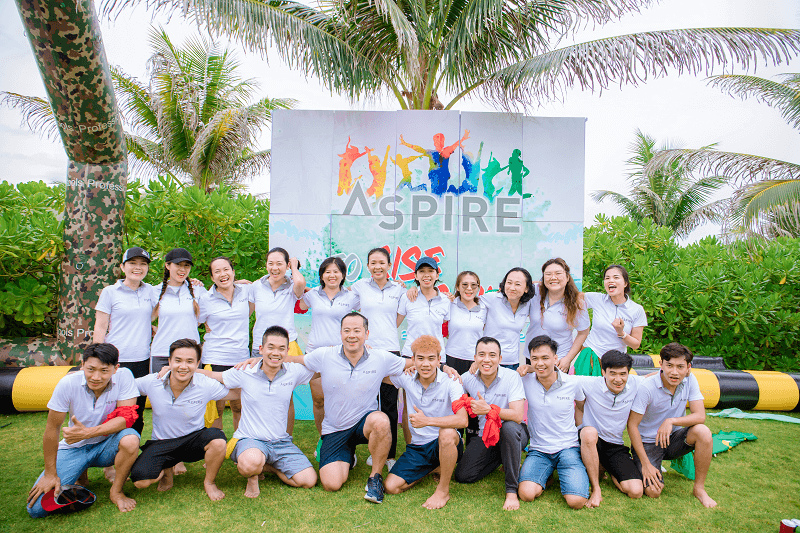 We landed at Phu Cat Airport and the excitement for a relaxing time filled our hearts as we had been cooped up in the city for almost two years due to the horrendous effect of the Covid pandemic; without knowing of a storm had been lurking in the far horizon. With the news of a superstorm was hitting in, we decided to do all the sightseeing in one go while the sky was still clear. We visited the beautiful Thiên Hưng pagoda, had lunch, then straight to Eo Gió for a magnificent view. Then off to our own pleasure time at Maia resort, prepping our bodies and minds for the next days filled with activities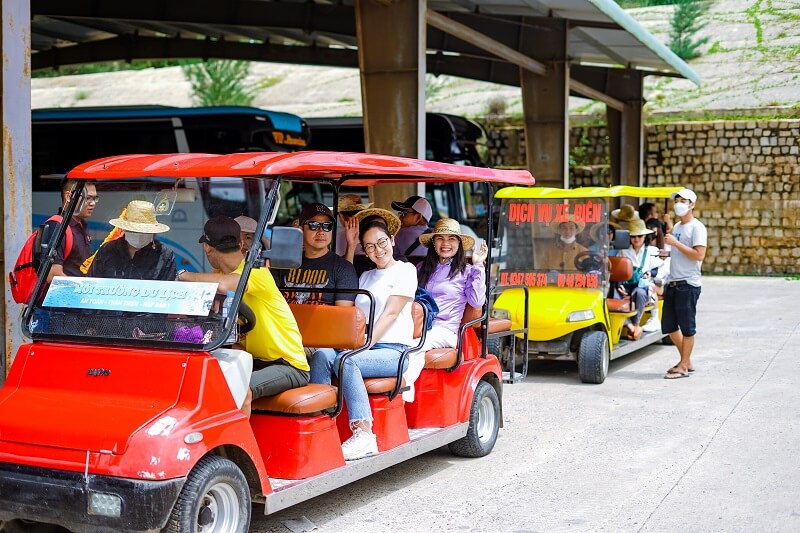 The odd was on our side as we had a beautiful morning for outdoor team building activities. And what is more suitable to build connections than team sports.
During team sports, we learn each other's strengths and weaknesses. We learn to communicate effectively and efficiently, all the while cultivating relationships with each other. Everyone becomes interconnected; knowing exactly what the next move is going to be. The whole point of the game is to win.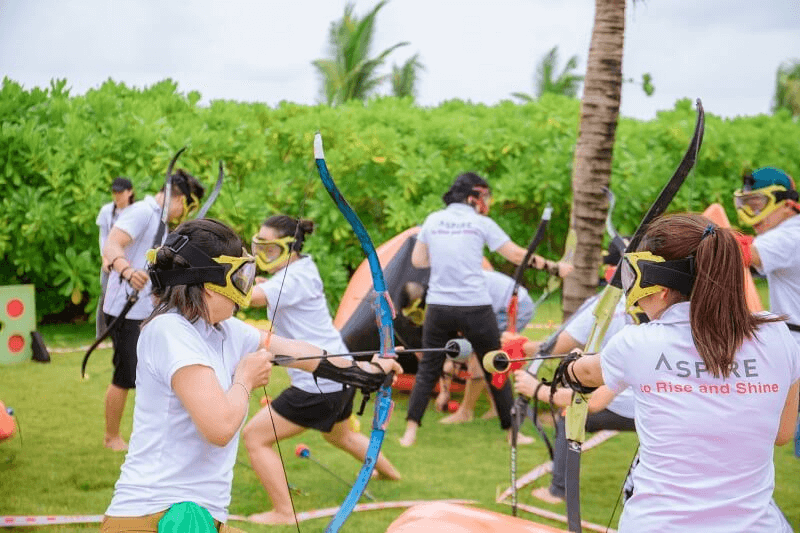 There's lots of stuff you can fake in life. But fun is a feeling that's either there or it's not. When you're having fun you're not bored, you're in the moment. There's a magical energy you notice when people are genuinely engaged, talking, laughing and sharing informally. The day ended in great success; we even managed to catch the last flight out to return home before the airport shutdown due to the storm
Company culture is something you live and breathe every day. It's a crucial part of employees' experience, and it determines how an employee feels, both in and outside the office
At Aspire, we promise to continue building a strong company culture where it encourages employees to be part of a team, thus improving morale and engagement, for a higher degree of satisfaction.